Our association was the subject, in march 2022, of a TV report on the Belgian regional channel Notélé.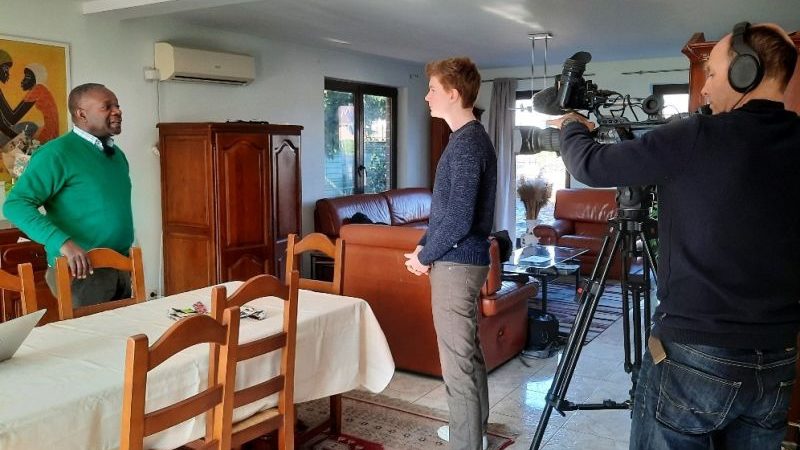 Click here to watch the TV report (in french).
This was an opportunity for Emmanuel Mukwege and Christian Mostosi to explain our two objectives: granting microcredits to women victims of sexual violence in the Democratic Republic of Congo and the construction of a medical dispensary in Kalehe.
But also to present our "bookmark" action, launched in March 2022, of which you can find all the details by clicking here.
We are looking forward to seeing you become involved in our humanitarian association.
For only 1 euro, you can become a member of our association.
By sharing this information, adding a like and a comment on our social networks, you contribute to our visibility.
If you want to help women victims of sexual violence in a more concrete way and allow them access to the medical care they need, you can make a donation.
We are waiting for you!
See you soon.
The team ICI.